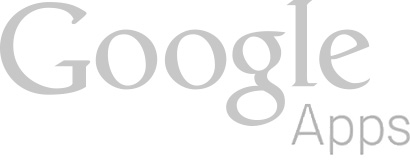 Google Apps For Business is the management platform for the productivity suite SaaS's (Software as a Service), the documents and the users. The most important applications are the virtual directory Drive (see video above), the spreadsheet, the word processing, the mailbox Gmail, the calendar, the instant messaging and video conferencing service Hangout, the internal social network Google+, the CMS Sites…
Google Apps Marketplace offers cloud applications from third party editors as well. They are integrated with the Google environment and are likely to use some aforesaid default applications as services. Likewise, Google Apps Script gives the opportunity to create automatic behaviours inside the Google Apps in order to adapt the tools to your specific procedures.
The Google Apps are accessible via a simple web browser or available as mobile apps (iOS & Android). Each user is automatically recognized thanks to its company identifier.
Choosing Google Apps is making a break with the heaviness of the two last decades productivity suites. MS Office document file formats are nonetheless taken in charge to ease the transition to the Google Apps.
Also integrated in Google ecosystem, and thereby in Google Apps, Google Cloud Platform includes an IaaS (Infrastructure as a Service) et un PaaS (Platform as a Service) offering flexible solutions on the cutting edge of cloud technology to work out your business processes. This platform adapts to your needs in terms of storage and data processing in any event, absorbing easily the activity peaks and freeing the resources as soon as they are no longer needed. Furthermore, the Google platform is considered as one of the less polluting according to a Greenpeace ranking.
With Oauth, your custom applications are likely to take the company user accounts in charge. Besides, they are able to closely interact with the Google Apps through their numerous API's.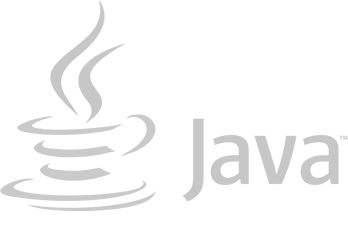 Java is the second most popular programming language behind C, but Java is first when it comes to corporate multi-tiers applications. It's also supported by Google App Engine, the PaaS (Platform as a Service) solution of Google Cloud Platform.
A lot of applications are likely to be hosted in the cloud to benefit from its multiple advantages. This is obviously possible, either on the google platform or on another Java SE or Java EE cloud service.